Thursday, December 29, 2011
At 5:50 am, Abi (our Rosco's Milford Sound Kayak Tour Guide) picked us up for our 2.5 hour drive to Milford Sound.
She was super nice and stopped at Mirror Lake along the way. We saw a momma duck and her newly hatching ducklings.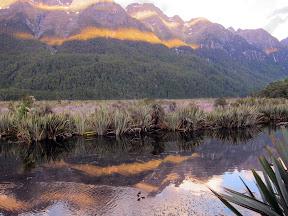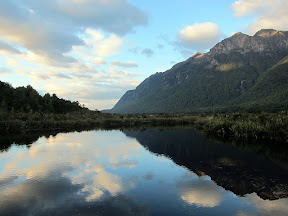 She also had us take another morning photograph in true Kiwi jumping style.
Then she taught us a new technique to photo taking.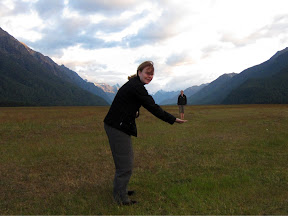 When we got to Milford Sound, they provided lots of gear. We wore lovely striped thermals, a fleece jacket, a spray skirt, a raincoat, and a lifejacket. Flattering to all body types. :)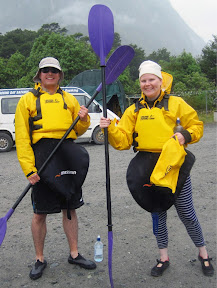 The kayaks they provide are heavy duty. They have a rudder for steering and everything. We wound up kayaking an estimated 13-14 kilometers today. It was a workout!
We did see several seals/sea lions and starfish.
We saw locations of tree avalanches and evidence of plate tectonics. Plus we saw iconic Milford Sound sites and waterfalls.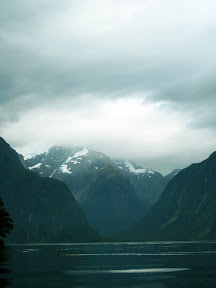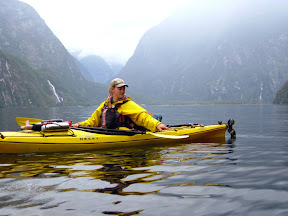 We were also attacked by many a sandie (sandfly). Boy do they make you itch for ages.
Our kayaking group was Abi (our guide), a couple from San Francisco, a couple from the UK, and a couple from Germany. Everyone was super nice.
After our kayaking tour was over, they gave us a room and tarp to all change. They had a gigantic heater going on in the room. It was powerful.
Abi dropped us off for 45 minutes at a local hotel to enjoy a coffee and hot chocolate while we ate the pb&j lunch we had brought with us.
We got to see some cheeky Kea birds (intelligence of two-year-olds...they like to steal shiny things).
On the ride back, she stopped at several locations to see places in Milford Sound (which is really a fjord).
We walked through the rainforest.
We went on a short walk to The Chasm. It is a remarkable display of erosion.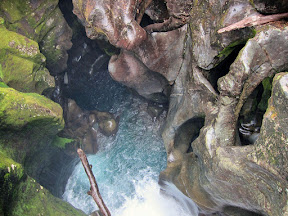 At another stop, we filled up water bottles with fresh, crisp, cool water at Monkey Creek.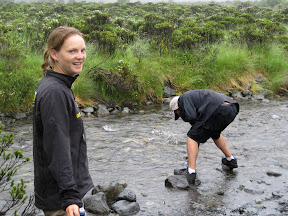 Abi also took us to a gorgeous weed field filled with lupins. So pretty.
We drove through the Homer Tunnel. Which was built without the use of a drilling machine.
It's really interesting to walk through a rainforest and to see so many random waterfalls.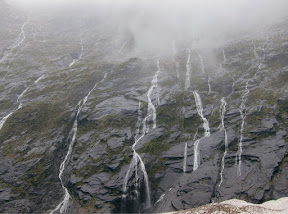 Abi dropped us off at our car, and we drove to Queenstown. We had tasty pizza dinners at Avanti while eating outside, and we walked around in Queenstown's pedestrian mall area. We got a lovely view of the water too.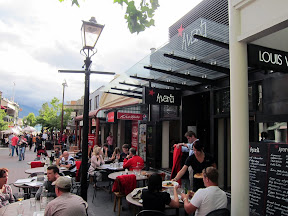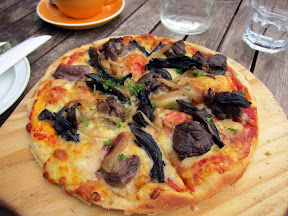 We went to the hotel we booked for the evening, the Tanoa Aspen Hotel. We had to repack...quite a task. I don't want to leave tomorrow.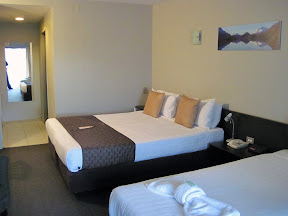 - Posted using BlogPress from my iPad