Trip two of the summer was to the
Windy
City
. I'd never been to
Chicago
, or
Illinois
for that matter, but
Kris
had been before. I somehow managed to find quite a few things to do that he'd never done though.
Our hotel was amazing. It's called the Buckingham Athletic Club, and the El was directly outside. The bed was comfortable, the rooms spacious and nice, the athletic club was fabulous (great hot tub, lap pool, and service), and the view was spectacular. We were on the 40
th
floor, and we could see the
Sears
Tower
and city looking left and the lake on the right from our room. We kept the curtains opened the entire time.
I absolutely adored the bathtub and utilized it every evening. The tub is incredibly long, which was fantastic for a tallish girl like me, and I was able to get the temperature very hot.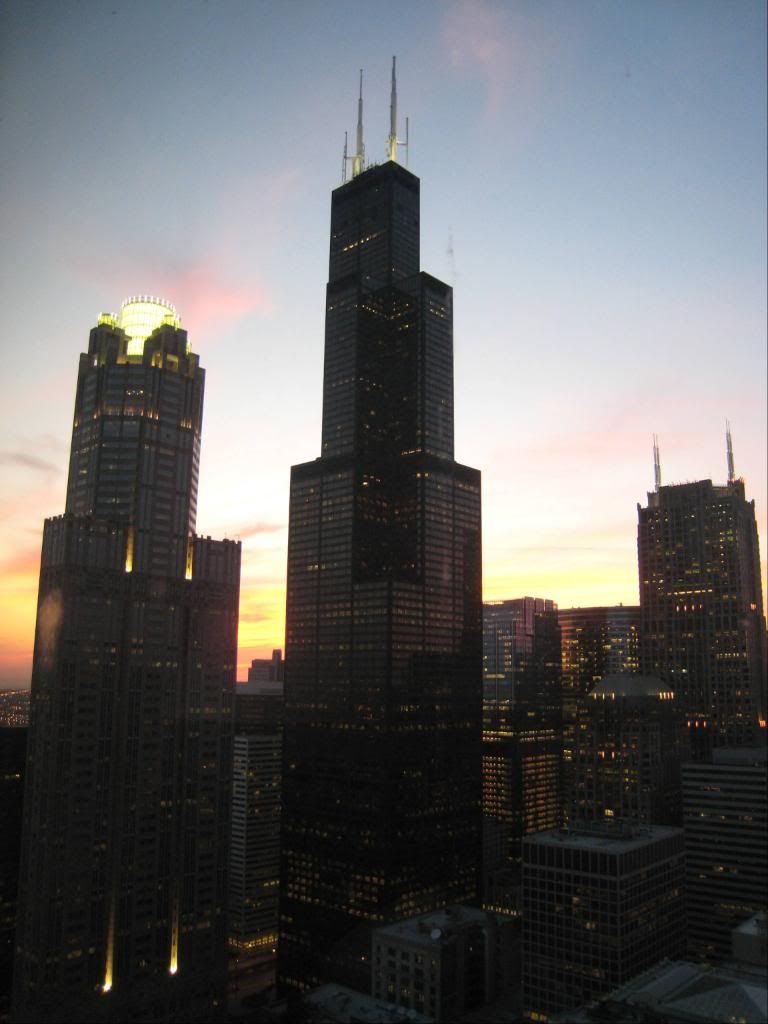 The hotel was also within walking distance of a lot of attractions and restaurants.
Kris
has a thing with
Chicago
style pizza (I prefer NY style), so he wanted to try as much pizza as possible. Our first day, after checking in and unpacking, we headed to get a stuffed pizza from Giordano's, grabbed beverages from CVS, and explored a bit around the hotel.
June 25, 2008
Day 2 had us stop at a great breakfast restaurant called The Orange. I had something called a Pancake Flight. It was yummy, albeit a bit pricey.
Then we headed to the Magnificent Mile for some shopping. We shopped a lot, took the tunnel to
Chicago
's beach, ate some free M&M's ice cream bars that were being given out in front of the
Hershey
's store, saw the old Watertower that withstood the "Great Chicago Fire", and then took a trolley to the Navy Pier.
I will say, it was quite odd to see a life-sized stuffed M&M fighting with a life-sized stuffed Hershey Kiss. The Navy Pier was beautiful. We had the perfect weather that day, and we really enjoyed walking around, seeing the lighthouse and sailboats, and people watching.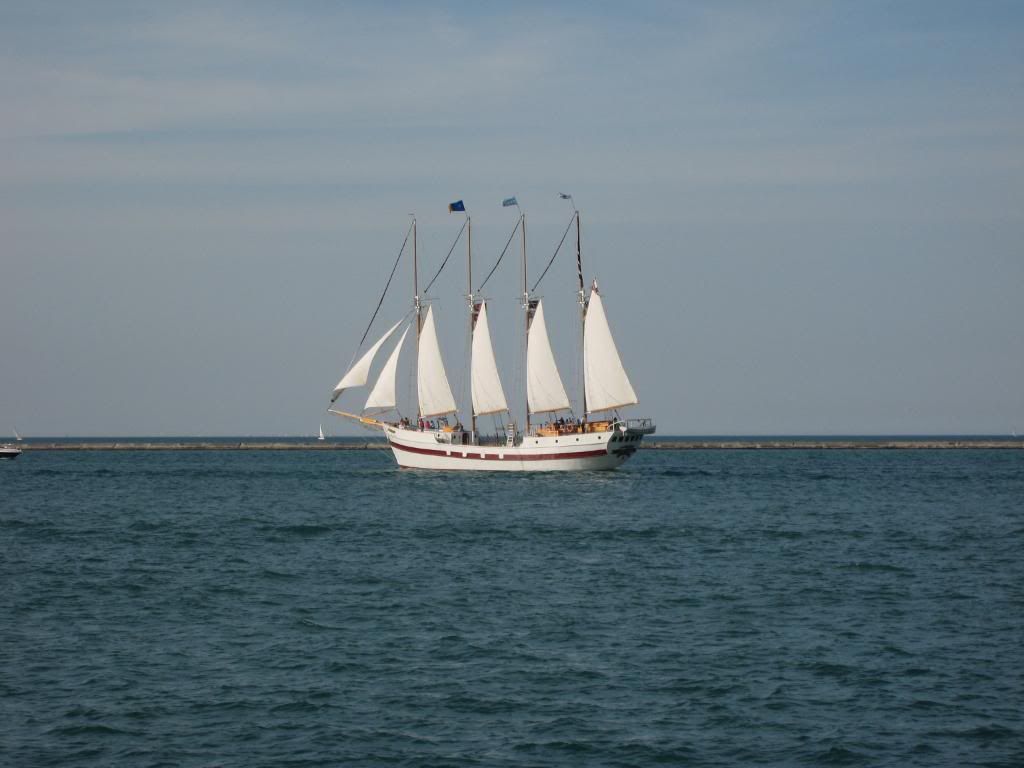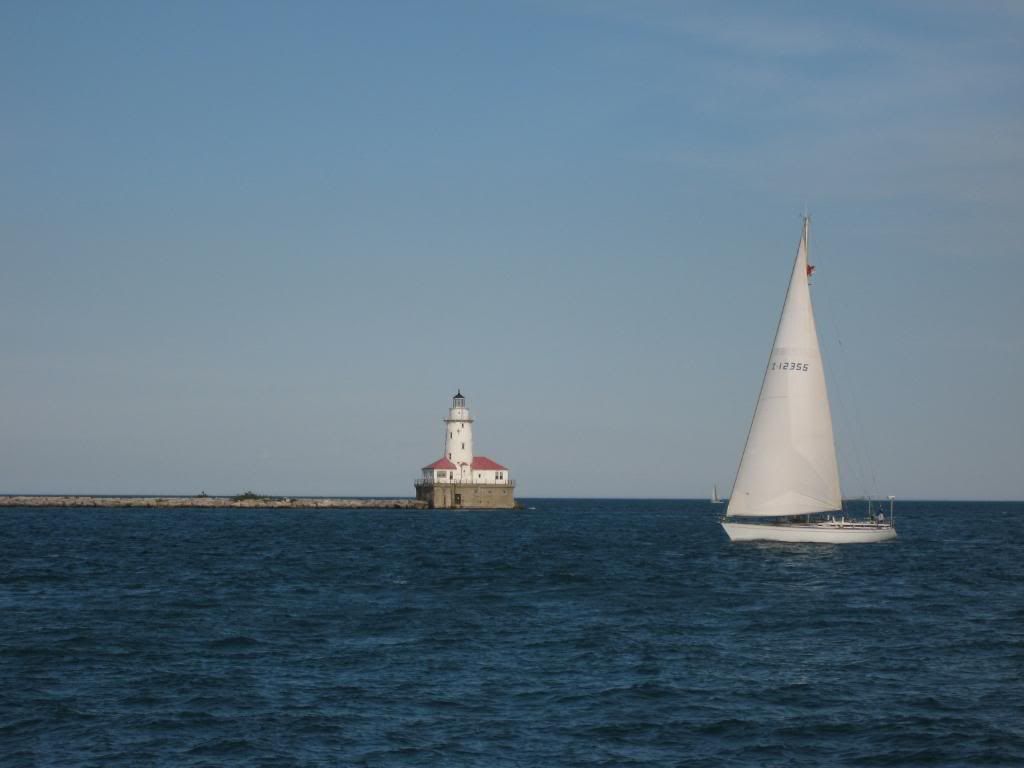 I must say though nothing could rival the
Stained
Glass
Museum
.
After a long day, we got hungry. Everything in
Chicago
is expensive as far as food goes, but we stumbled onto a small, inexpensive local
Chicago
food chain called Wow Bao (hot Asian buns). Our muscles were achy, so we headed to the hotel spa.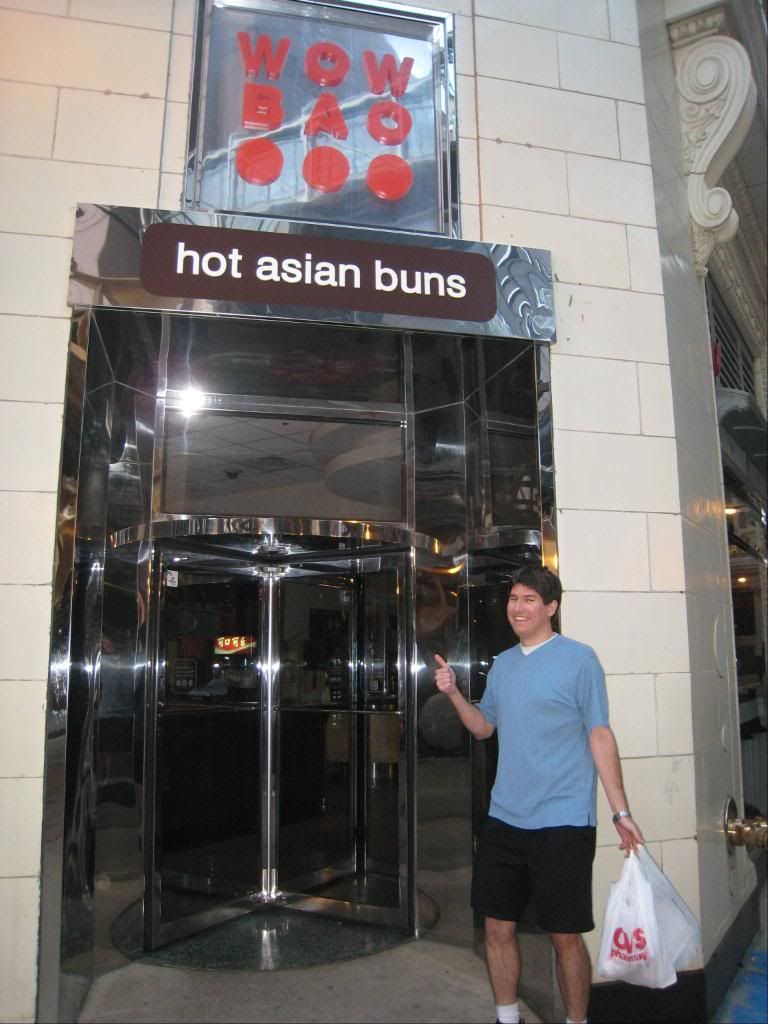 June 26, 2008
The next day was the day
Kris
was most looking forward to…Concert Day. We trekked out to a highly rated pizza place called The Art of Pizza and had a few slices. We walked downtown, stopping at this great little eccentric stationary shop, and then waited in line for Liquid Tension Experiment. (I'd write more, but
Kris
's review would blow mine away.)
Our final full day in
Chicago
, and we ate lunch at this kosher Jewish restaurant. We rode the El to the botanical gardens and spent an hour or two there, then we headed to
Millennium
Park
to see both the Cloud Gate sculpture, affectionately known as "The Bean" and the Crown Fountain.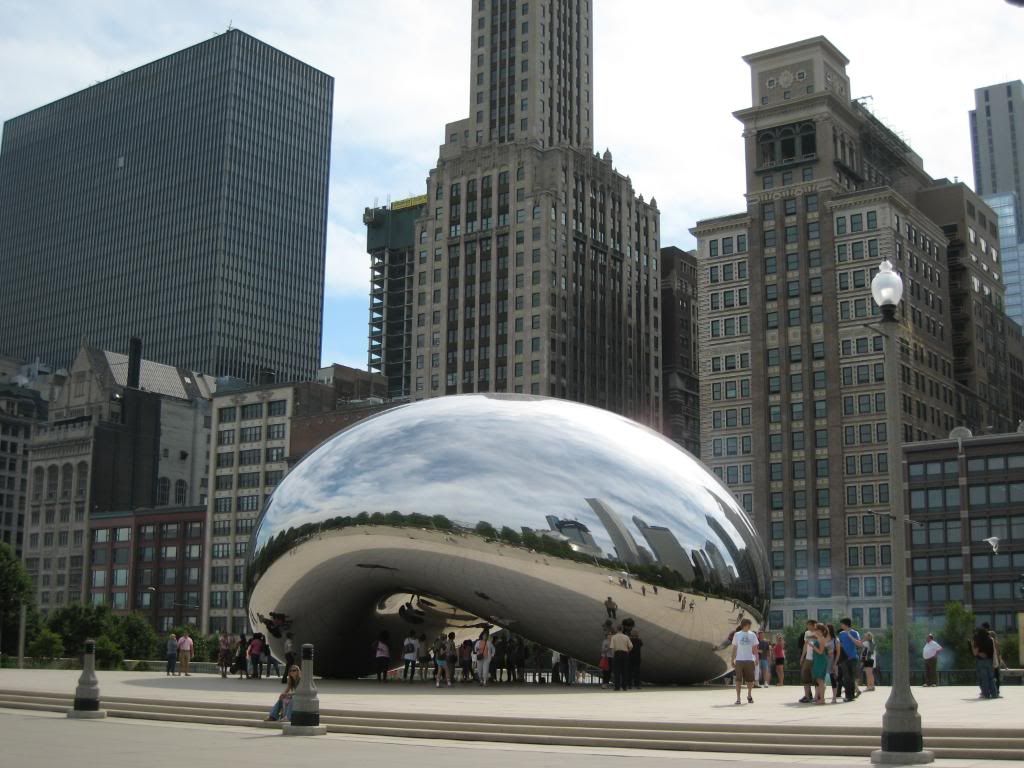 We then went to the Art Institute of Chicago and perused the art of
Van Gogh
,
Monet
'
Waterlilies
and others,
O'Keefe
,
Kandinsky
,
Grant
Wood
's
American Gothic
, and many other famous paintings. We then headed over to the Buckingham Fountain in
Buckingham
Park
. This is a pretty well-known fountain thanks to the opening sequence of
Married with Children
.
June 28, 2008
The next day we sleep in a bit, pack, and head to the airport for a delayed flight home. After getting home,
Kris
gets ready to go on a weeklong hiking trip to
Colorado
, and I spend a week going to a Career and Technology Convention in downtown
Dallas
.