The beginning of my summer vacation tale begins with a fantastic journey to Alaska via cruise ship. After planning this vacation with Terri for over a year, I can't believe it's finally here.
Our ship is the Norwegian Pearl and our itinerary has us going roundtrip out of Seattle, Washington.
On June 7th, just two days after school is over for the summer, we head out for Seattle. Adam, Terri and Wayland arrive in the early afternoon, but Kris and I arrive don't arrive until around midnight.
On June 8th, we arrive at the Pearl around 10am and board the ship. (Before getting onboard, I go on a search for my Diet Cherry Vanilla Dr. Pepper. I'm addicted. I found online, before arriving in Seattle, the nearest grocery store to the dock, and the five of us trek the 1/3 mile journey to the store. On the way we are stopped by bum after bum asking for money. We're obviously traveling together, but some ask each and every one of us. Needless to say, I did not get a great impression of Seattle.) The ship departs at 5pm.
Wayland and Terri's door sign
Our door sign
We have mini-suites with balconies. The rooms are fantastic. I've never had a more spacious room on a cruise ship…I must say they were worth the money. The beds were super comfy. We even wound up trying to find out what mattress it was so we could buy one for the house, but it was a specially made NCL brand. It was also really nice to have a cabin with a tub in the bathroom. After unpacking, there was nothing to do but explore the ship, and, of course, eat.
I'm going to throw in here that I'd normally describe the day-to-day cruise activities I participated in, but there really isn't a need. The best part of this cruise was the ports of call. We wound up with perfect weather, beautiful temperatures, and fantastic excursions. I'll describe them in detail.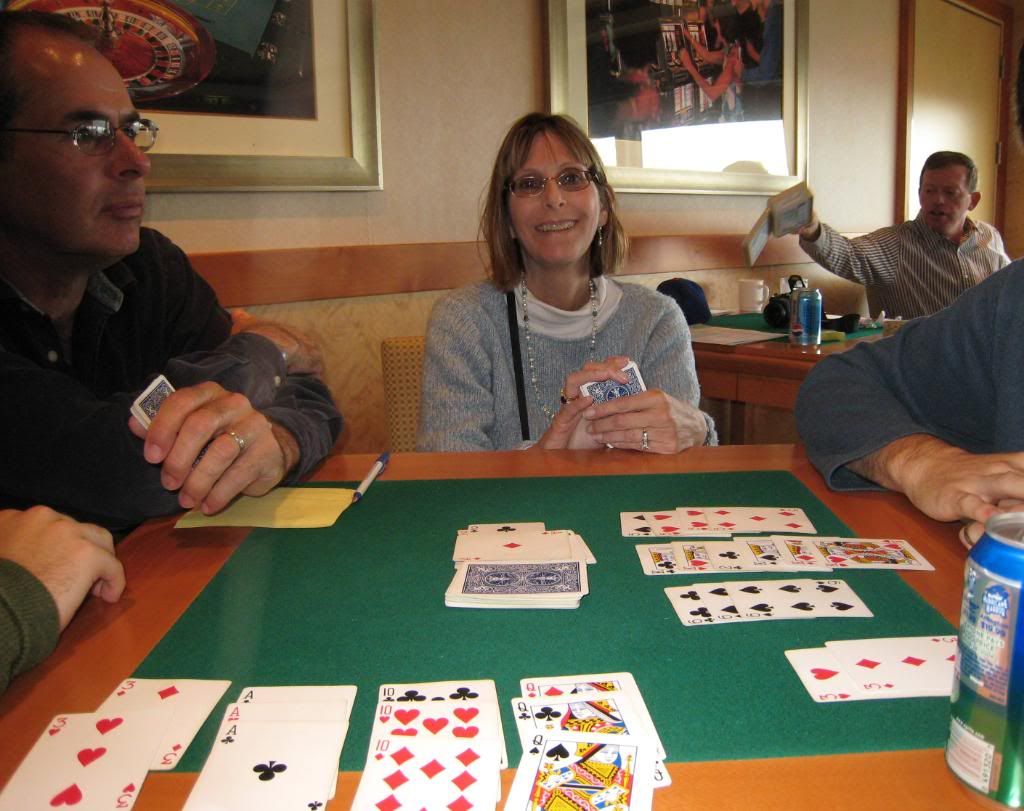 All I'll say about the cruise was that, aside from the room, the itinerary, and the spa (which you pay extra for), I'm far more impressed with Carnival and Royal Caribbean. (Carnival is my favorite, but Royal Caribbean had the best food.) NCL had okay, but completely unspectacular, food and entertainment on the ship. My favorite food on the boat was the pretzel bread…and I'm not joking. We also found "freestyle cruising" to be a hassle, as you had to wake up early to get down to the desk to reserve somewhere to eat for that evening. It wasn't convenient in the least.
On June 10
th
, the
Pearl
arrives in
Juneau, AK
where we had booked an excursion to the Mendenhall Glacier. The bus picks us up at the dock and transports us about 10 miles to the glacier. A canoe awaits us and we paddle out to a point about a mile from the glacier. Safety concerns do not allow the canoe to get closer, since a major calving (ice break-off from the glacier) could cause a wall of water to swamp the canoe.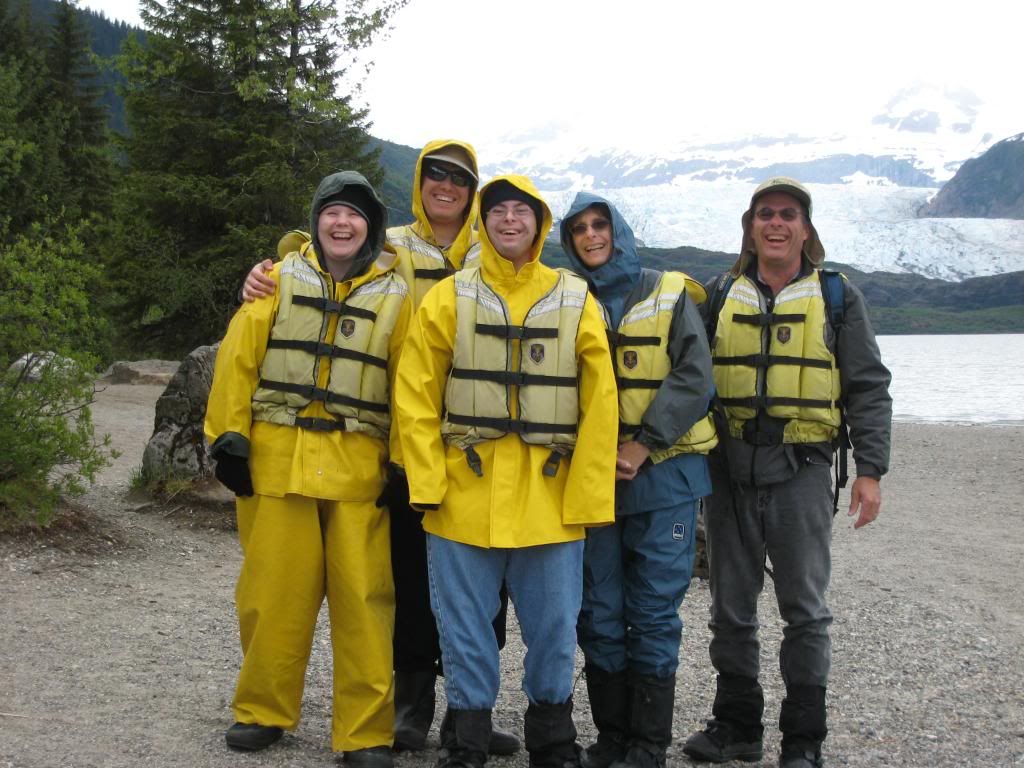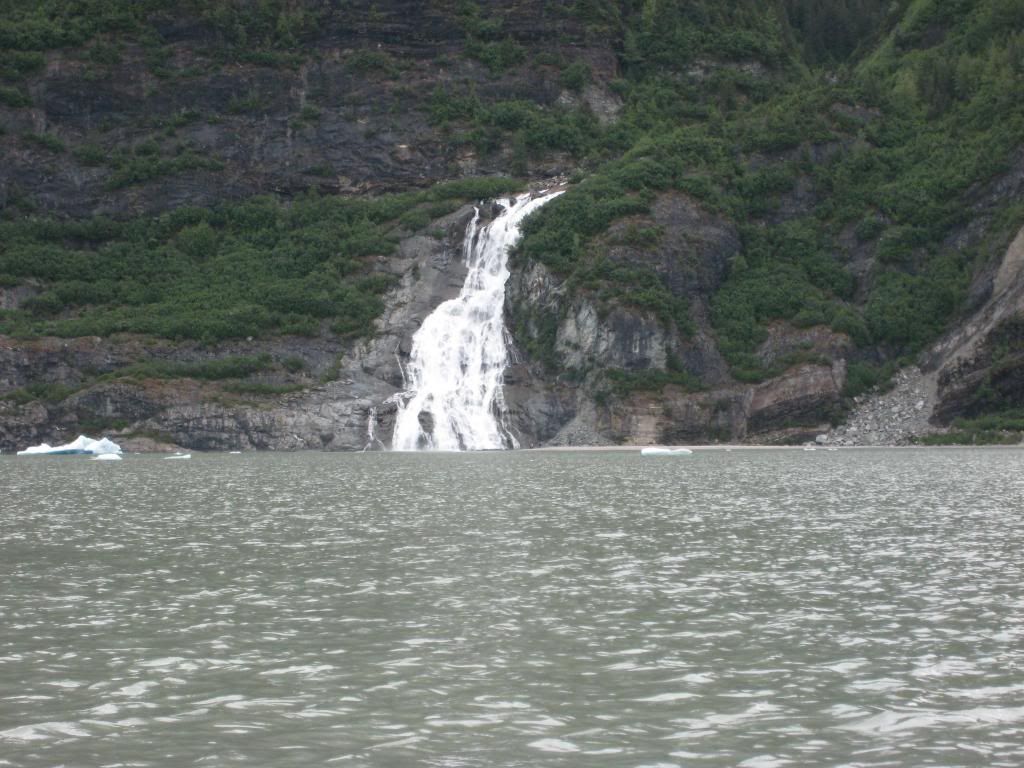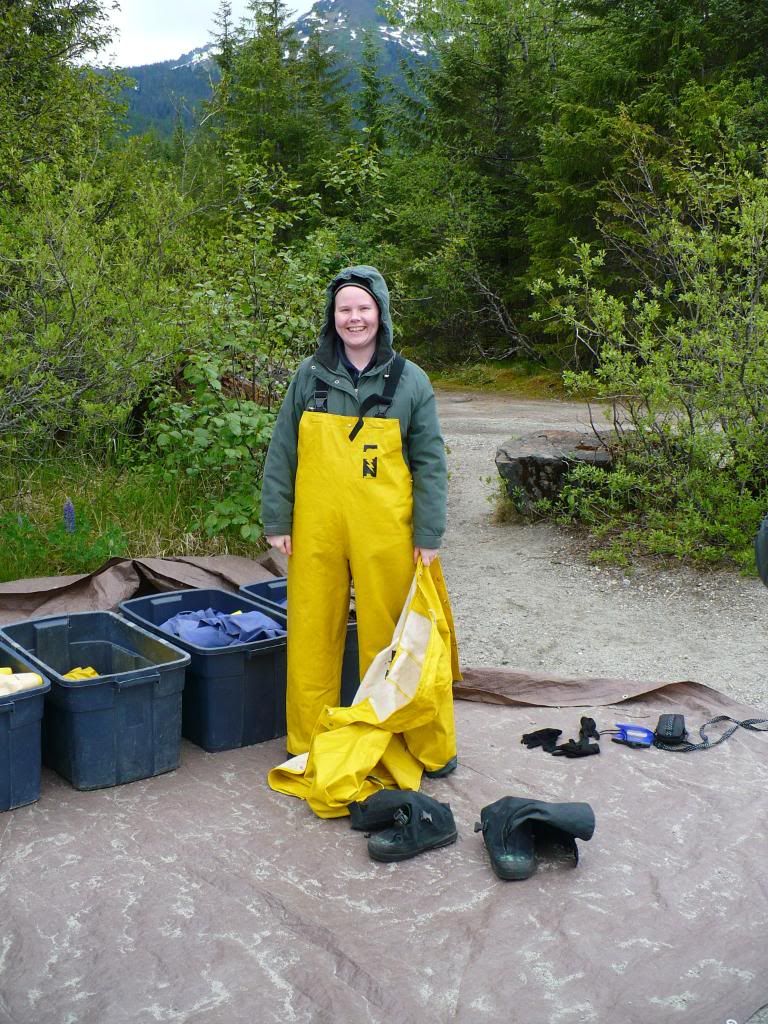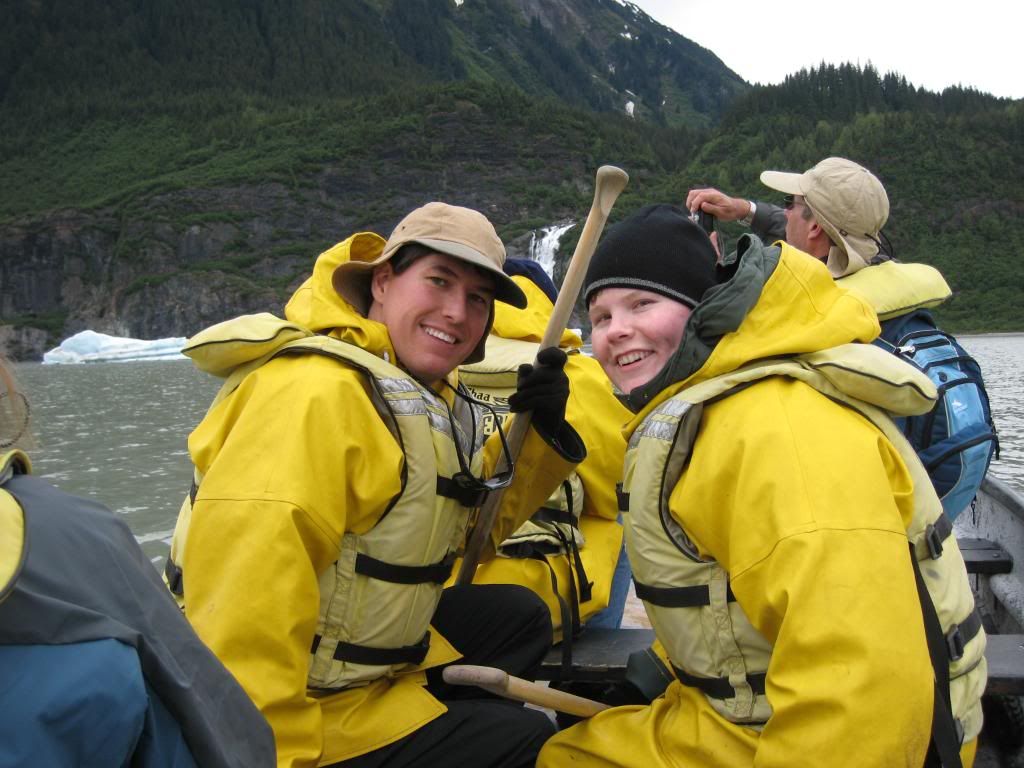 The weather is windy and cold, but what else do you expect whenever you're feet from a glacier? We enjoyed hot apple cider and crackers while overlooking the glacier and
Nugget
Falls
. There were numerous icebergs in the lake, and
Adam
and I had fun boogying next to the waterfall. (And I mean right next to the waterfall. It was spectacular, and oh so powerful.)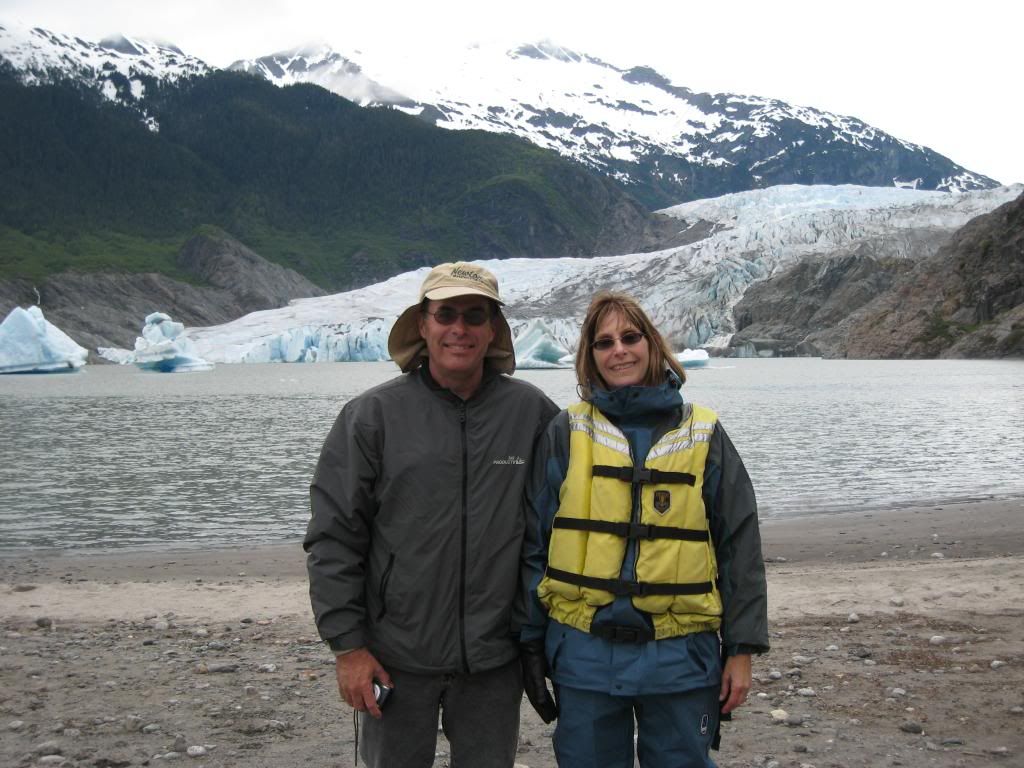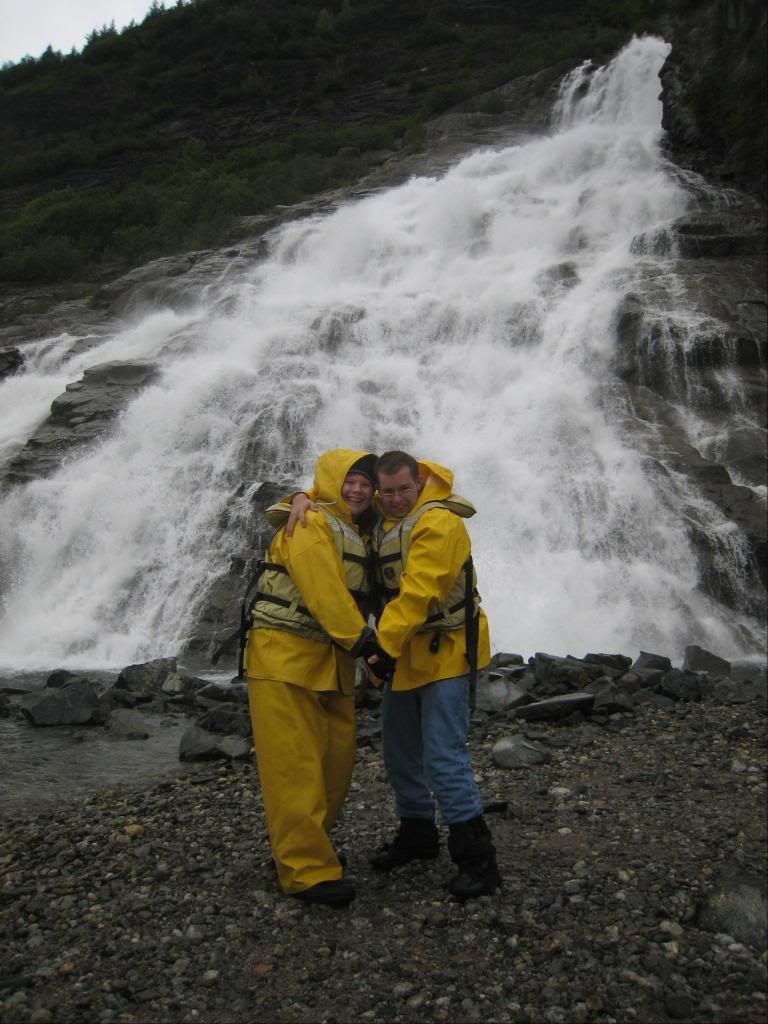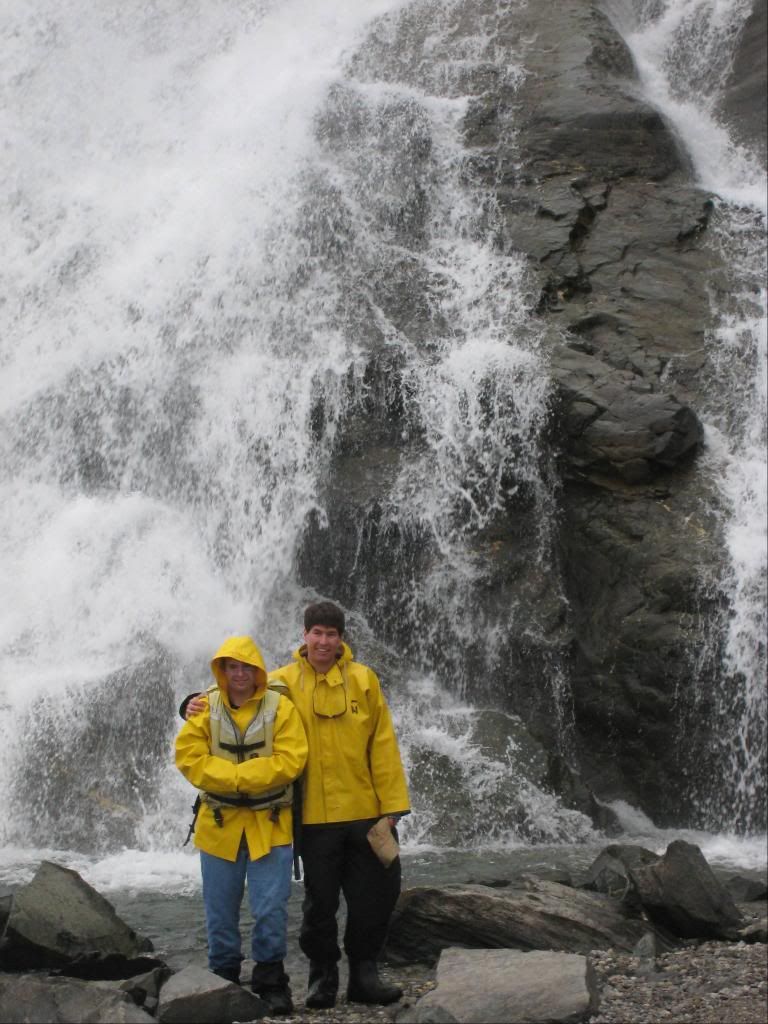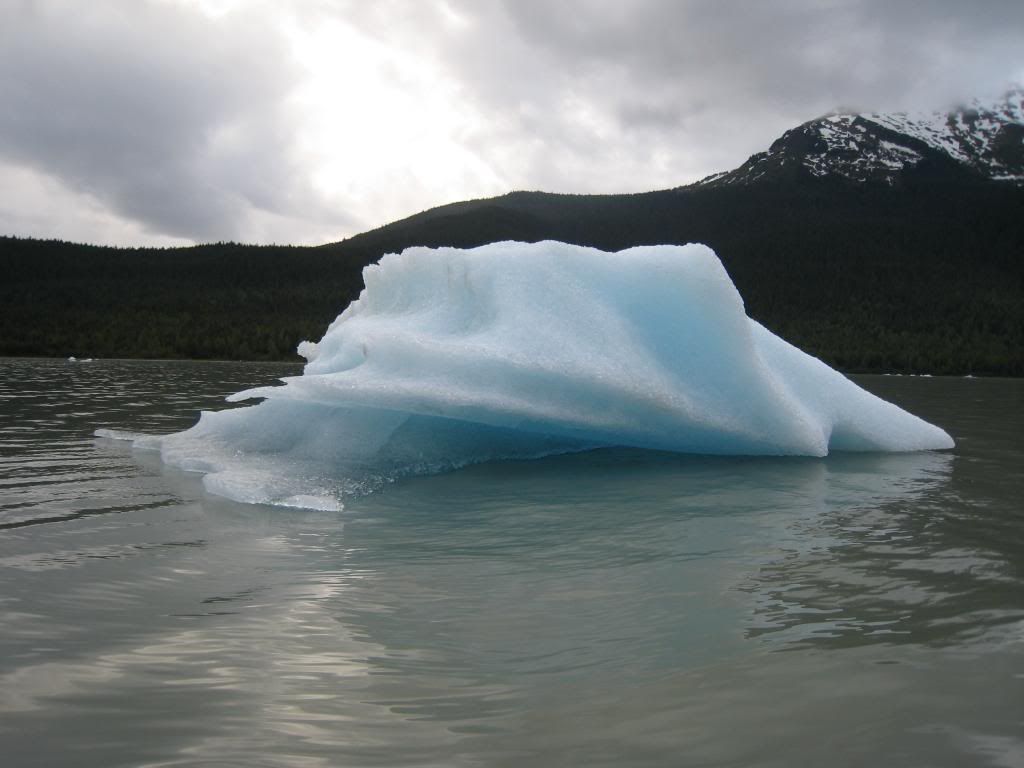 June 11th has us stop in Skagway, Alaska. Almost everyone split up this day. Kris and Wayland climb up the mountainside to Upper Dewey Lake, while Terri and Adam shop Skagway.
I decided to take a wonderful scenic drive and horseback ride into the Canadian Yukon. The highlight of this excursion was supposed to be the horseback ride, but it wasn't. The 6 hour excursion (which wound up being 7 hours thanks to a wonderful van driver who let us stop for photo opportunities whenever we wanted), was filled with breathtaking beauty. The views were like Colorado on steroids.
Whenever and wherever you looked, you saw another majestic mountain or glacier…I saw the world's smallest desert (Carcross) and the top of the treelines.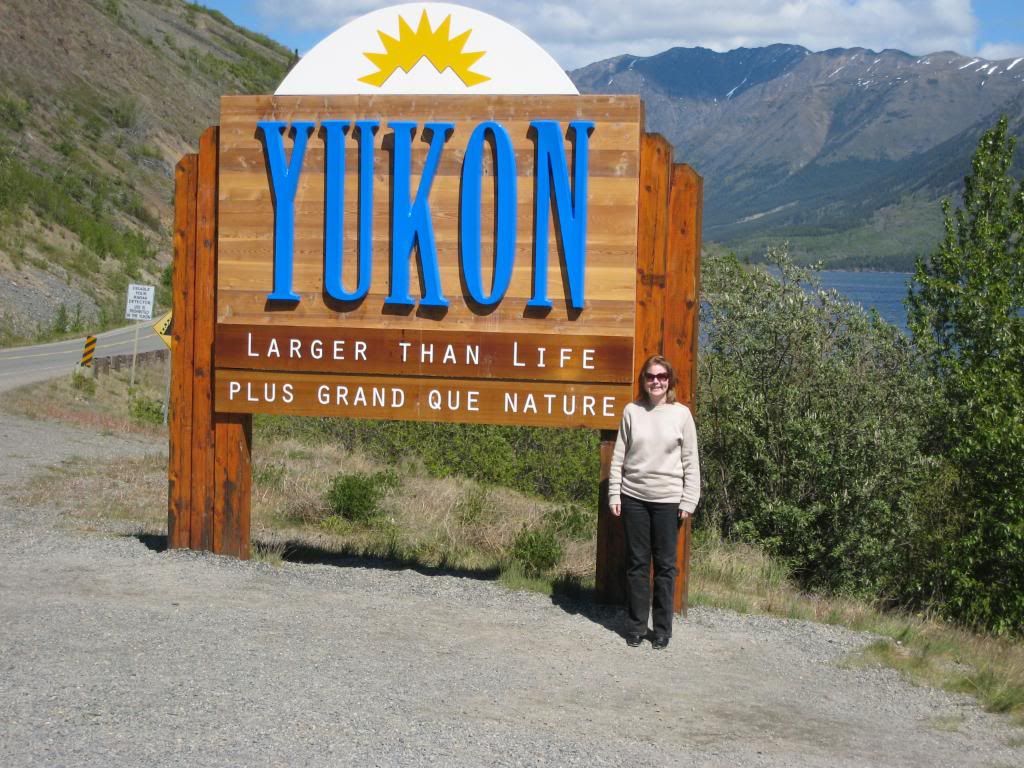 Whenever we were riding on the horses, we trotted to the top of a rather large and steep hill and walked right into a postcard at Emerald Lake.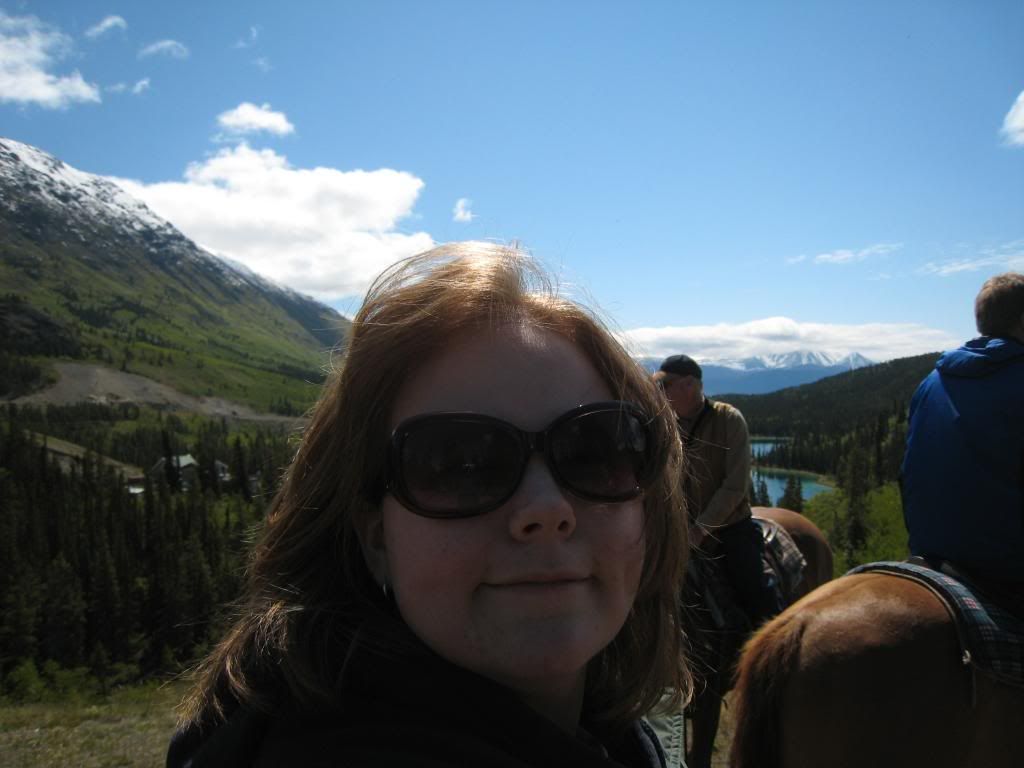 I don't know that I've ever spent as much time awestruck and dumbfounded in my life as I was in the Yukon. Visit the Klondike Highway if you ever get a chance…go to Skagway, a wonderfully picturesque town with wooden walkways, great souvenir shopping, and a nostalgic feel, and head to the Yukon stopping at Emerald Lake. It's so worth it.
On June 15th, the ship was docked by the time we awoke. We joined a Seattle City Bus Tour that kept Wayland, Kris, Adam, and Terri amused by seeing the significant sites of Seattle, and then ultimately deposited us at the airport. I slept on the bus tour. It was boring. Every time I woke up in the 3.5 hour tour, the tour guide was talking about yet another beautiful tree you can find in Seattle. Our tour was supposed to stop at the Space Needle, but it just drove by it. All I know about Seattle is that it is foggy, chilly, has great trees, and it has lots of beggars. Needless to say, I shant return to Seattle.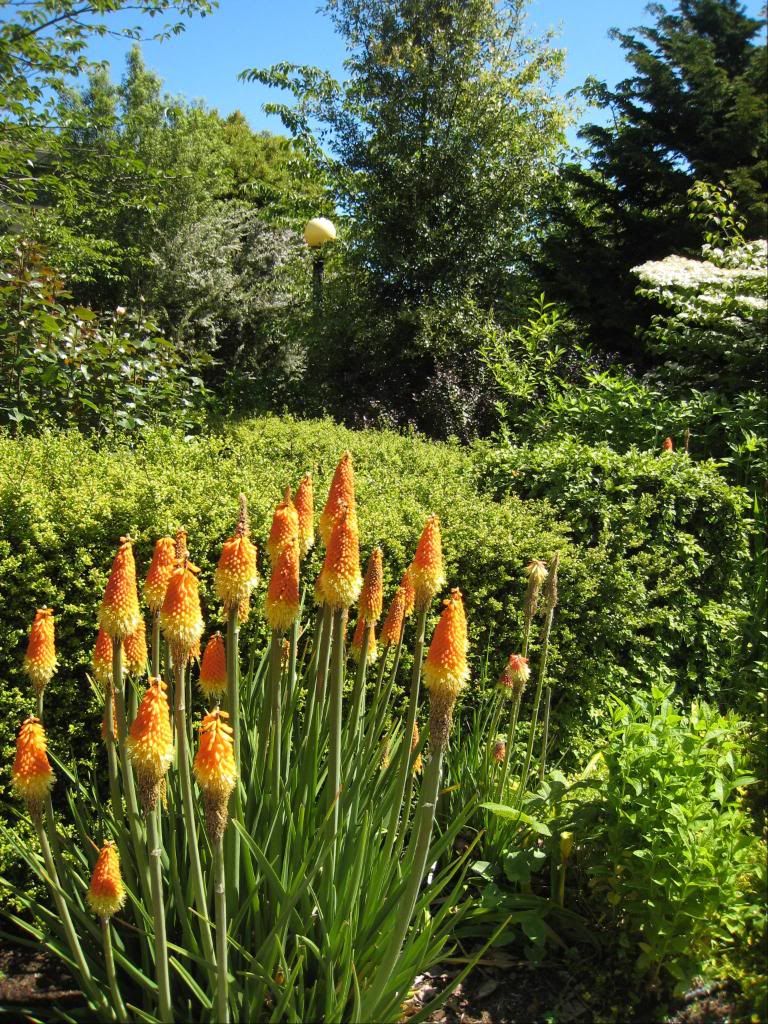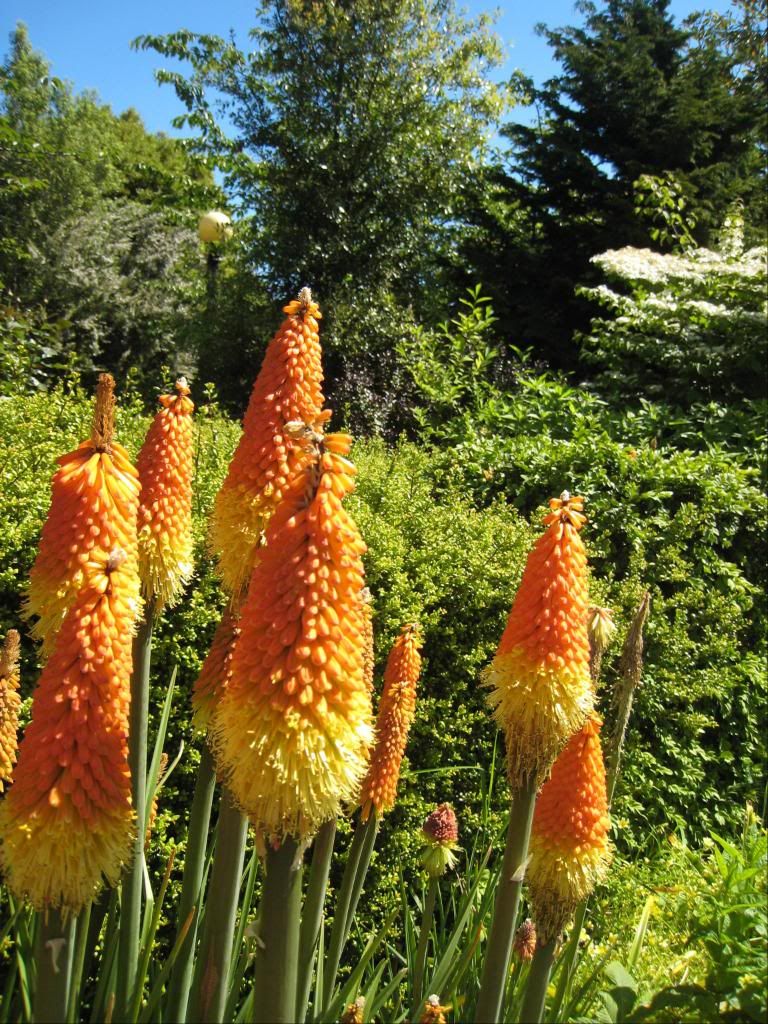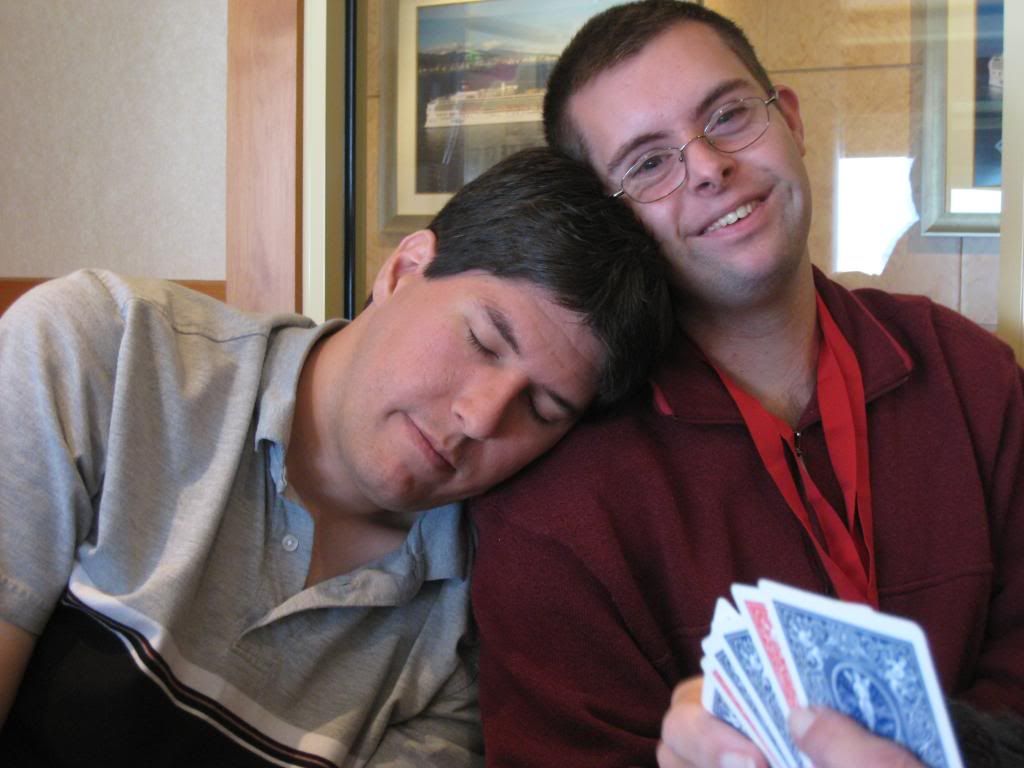 We were home for a few days, where I slightly prepared for my Tech Apps certification test, Kris went to work, we played with the cats, and I researched information about our trip to Chicago. I love planning trips…this summer has been right up my alley.