July 9th, 2011
Kris, Terri, and I rode with Carol, Clark, Lisa, and Brad to Dover from London. We drove by several other London landmarks during the drive. We saw Windsor Castle and Trafalgar Square.
Our shuttle actually arrived early, so we were glad that we purchased pastries at the local Tesco. Brad and Lisa weren't so lucky. Brad ran to Pret a Manger and got them breakfast...but there was no spoon for Lisa's porridge. She had to stir it with her sunglasses.
Lisa stirs her porridge with her sunglasses as Carol laughs
When we arrived at the Dover cruise terminal, we dropped off our bags, hopped in a taxi, and we went to Dover Castle.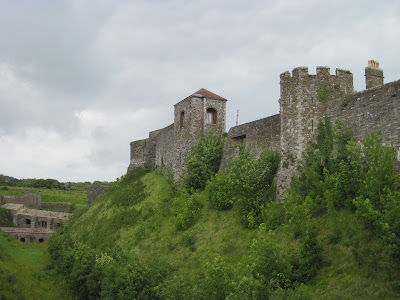 It was really windy.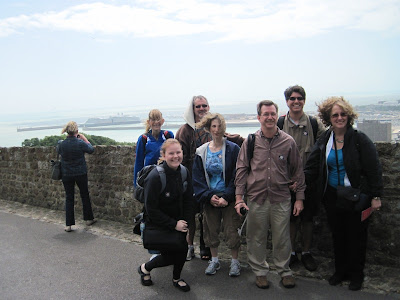 Terri, Clark, Kristy, Carol, Brad, Kris, and Lisa at Dover Castle
While there, we met a woman who served at Dover during WWII.
The lady in the motorized wheelchair was a nurse at Dover Castle during the war.
We also got an incredible view of our cruise ship, the Holland America ms Eurodam.
Dover Castle is unique, as it was still being used until the 1960s. They have "secret wartime tunnels". They have many many miles of underground tunnels that functioned as living quarters for troops and more. We actually toured what they called the Annexe level excavated in 1941 as a Medical Dressing Station (parts were living quarters).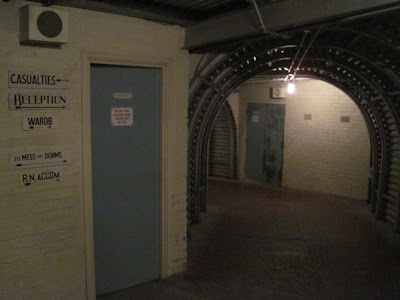 Then we actually toured the castle. They had a live fire going in what would have been the main bedroom. It smelled so good.
We ran past the dining room...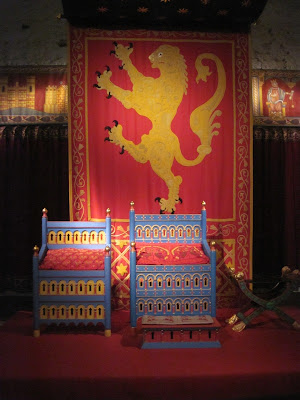 the well...
the roof...
the halls...
and more...
Brad, Carol, Terri, and Kris
I even saw a blind tour guide.
Great stained glass window
We also saw a wedding party.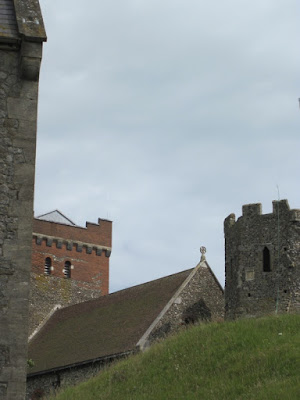 Photo courtesy of Carol
When driving back, I saw the remains of what used to be the Dover Church.
We got back to the smoothest check-in I have even had on a cruise ship, and our luggage was in our room when we arrived. Our room was 6079. It was huge for an inside cabin, and we were so grateful to be in an inside cabin with how late the sun sets in the Baltics.
The food is incredible too. After lunch, I went and got some photos of the Dover Castle and Cliffs of Dover from the boat.
During the muster drill, we ran into Ellen and Chris. Ellen even gave us pretty magnets handmade on St. Croix.
Then we were off to explore the ship. For an inside room, our room is huge!
And we got a towel animal on the first day!
The boat is really nice with interesting artwork.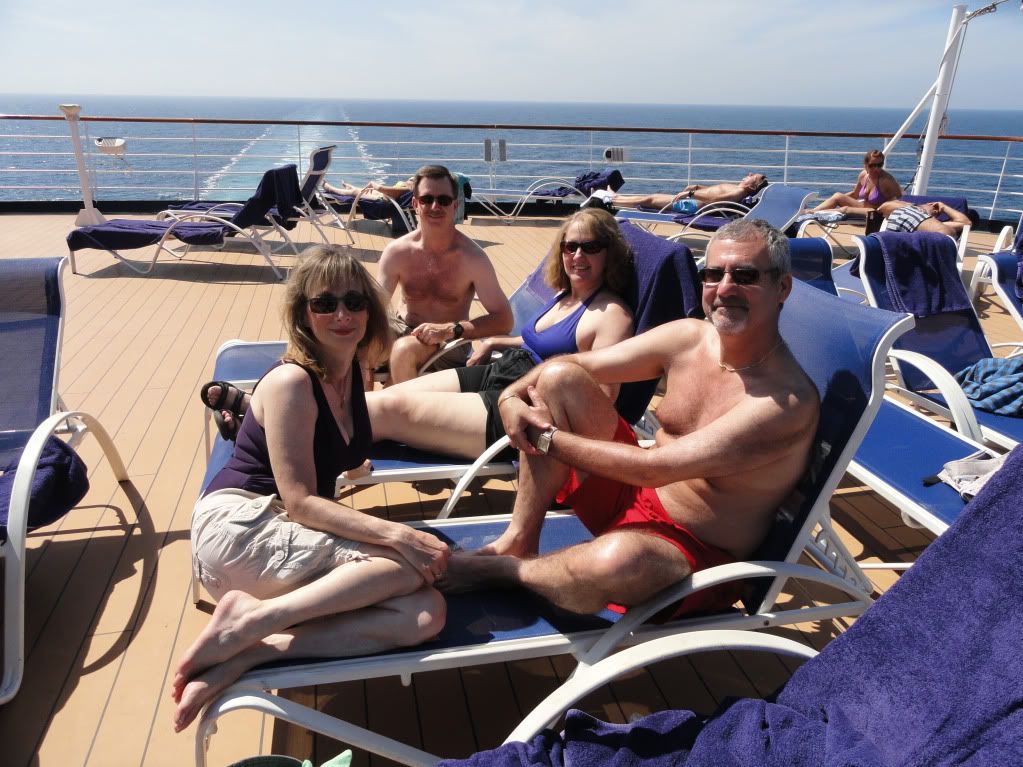 Carol, Brad, Lisa, and Clark on the cruise ship - courtesy of Carol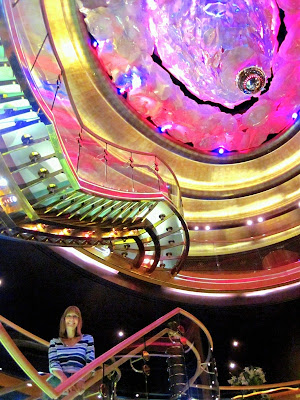 Terri on the cruise ship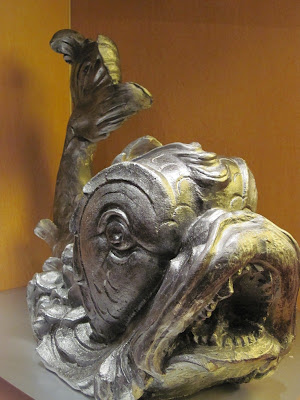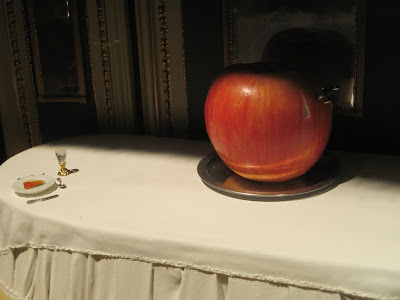 I don't quite understand the orange carpet. (Kris says it is better for hiding the people who get seasick.)
But it is neat that the elevator carpet tells you which day of the week it is.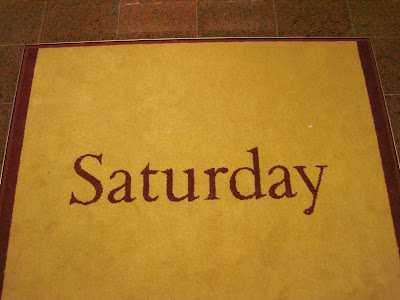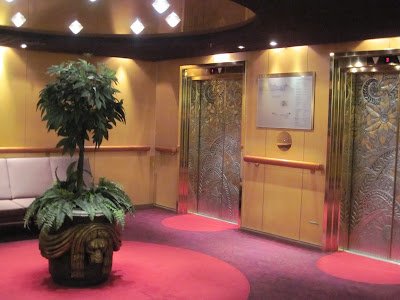 Walking past the casino, I won $1.75 without playing. (I just moved a chair and voila! Money was sitting in the bin of the push quarter machine.) Terri is up $30, but she did put in money.
To be continued...
- Posted using BlogPress from my iPad